Scenario: Student wants to pay his tuition and fees.
---
Navigation - Sign into BuckeyeLink - My Buckeye Link
Navigation - buckeyelink.osu.edu - Payment (Student) task found in Payments and Refunds
Student's Steps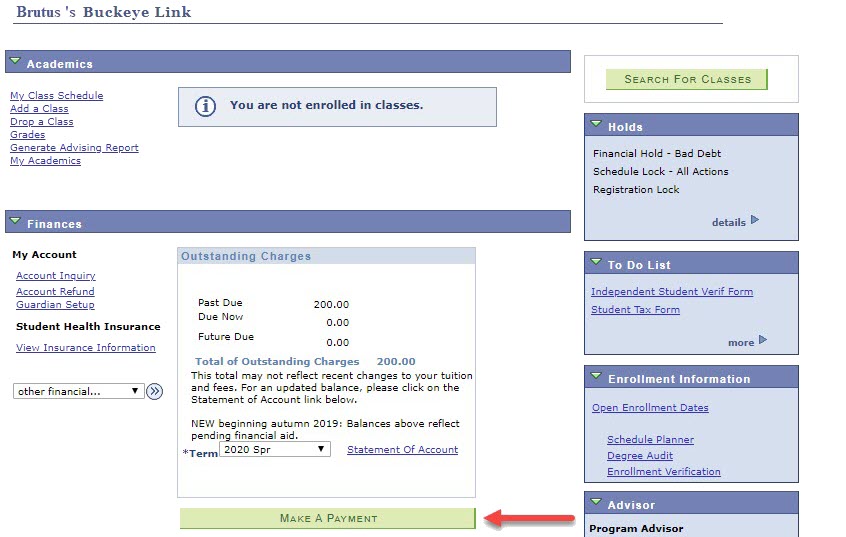 1.  Navigate to the My Buckeye Link page.
2. In the Finances section, select

.
The Payment Options page appears.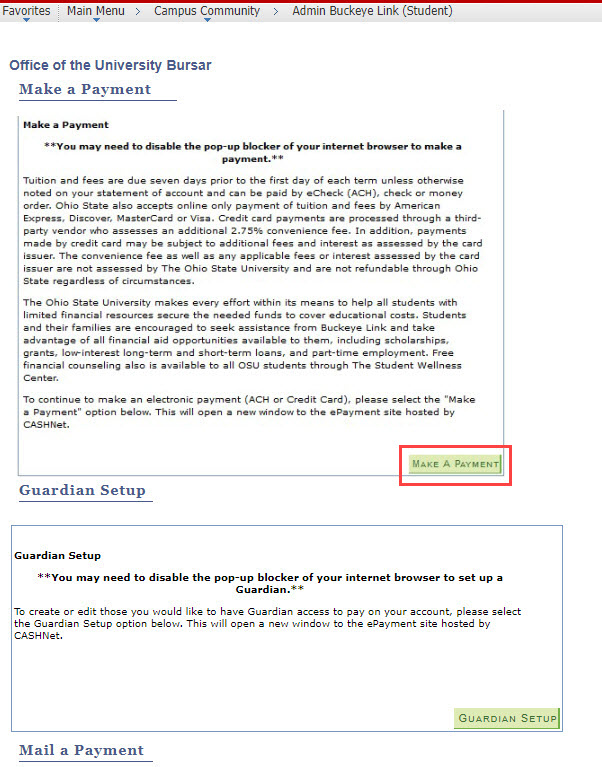 3.  Select


4.  Once the OSU ePayment Site apears, discover the locations you can select to Make a Payment.
5.  Select the Make a payment button.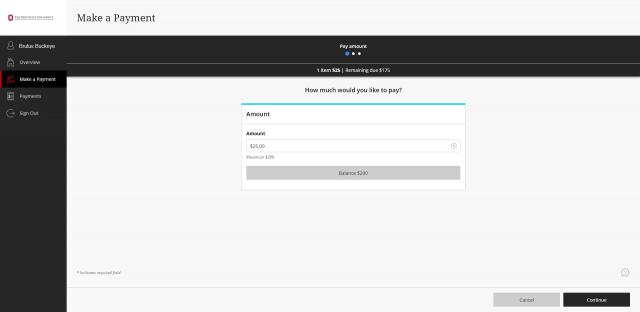 6.  Confirm or change the amount to be paid in the Amount box.
7.  Select the Continue button .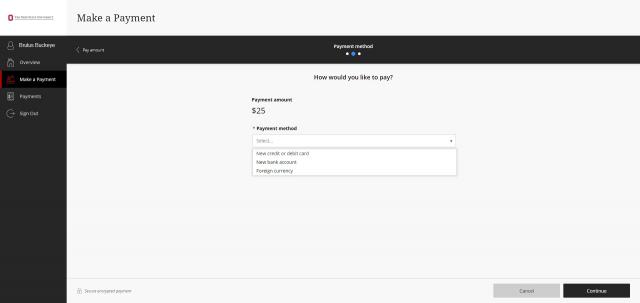 8.  Select a Payment Method from the drop-down menu:
Credit or debit card

New bank account

Foreign currency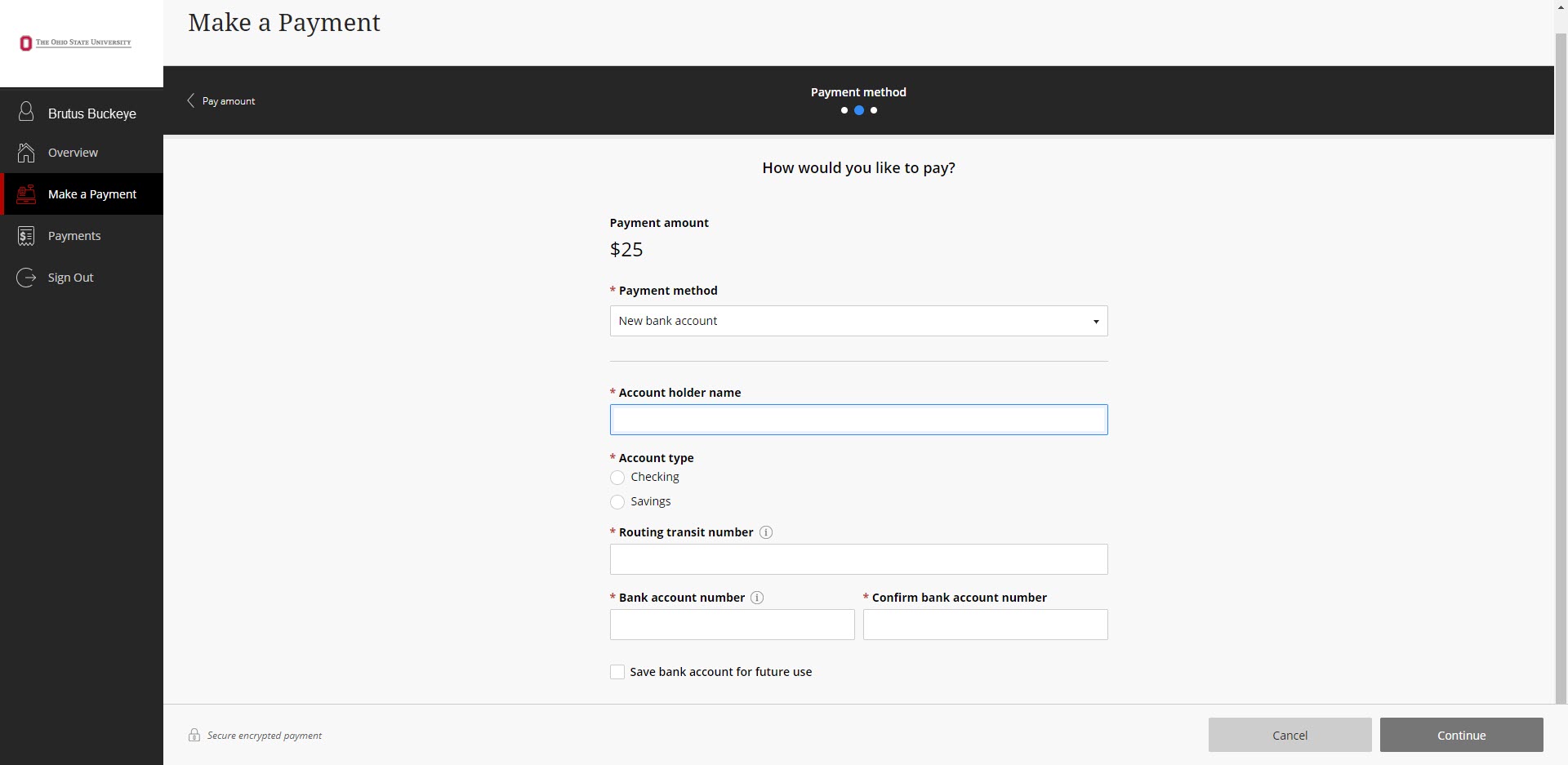 9.  The following information is needed to complete payment transactions:
Checking/Savings Accounts

Account holder name

Account type

Routing transit number

Bank account number

Confirm bank account number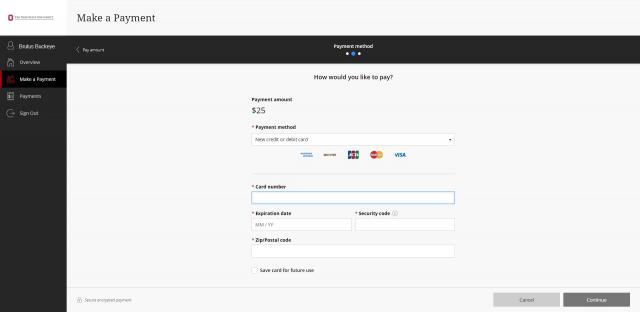 Credit Cards
Card Number

Expiration date

Security code

Zip/Postal code
Foreign Currency
If Foreign Currency is selected, follow the accompanied prompts as you navigate through the payment option.
Please see Make ePayments Using Foreign Currency for further overview of this process.
 10. Select the Continue button.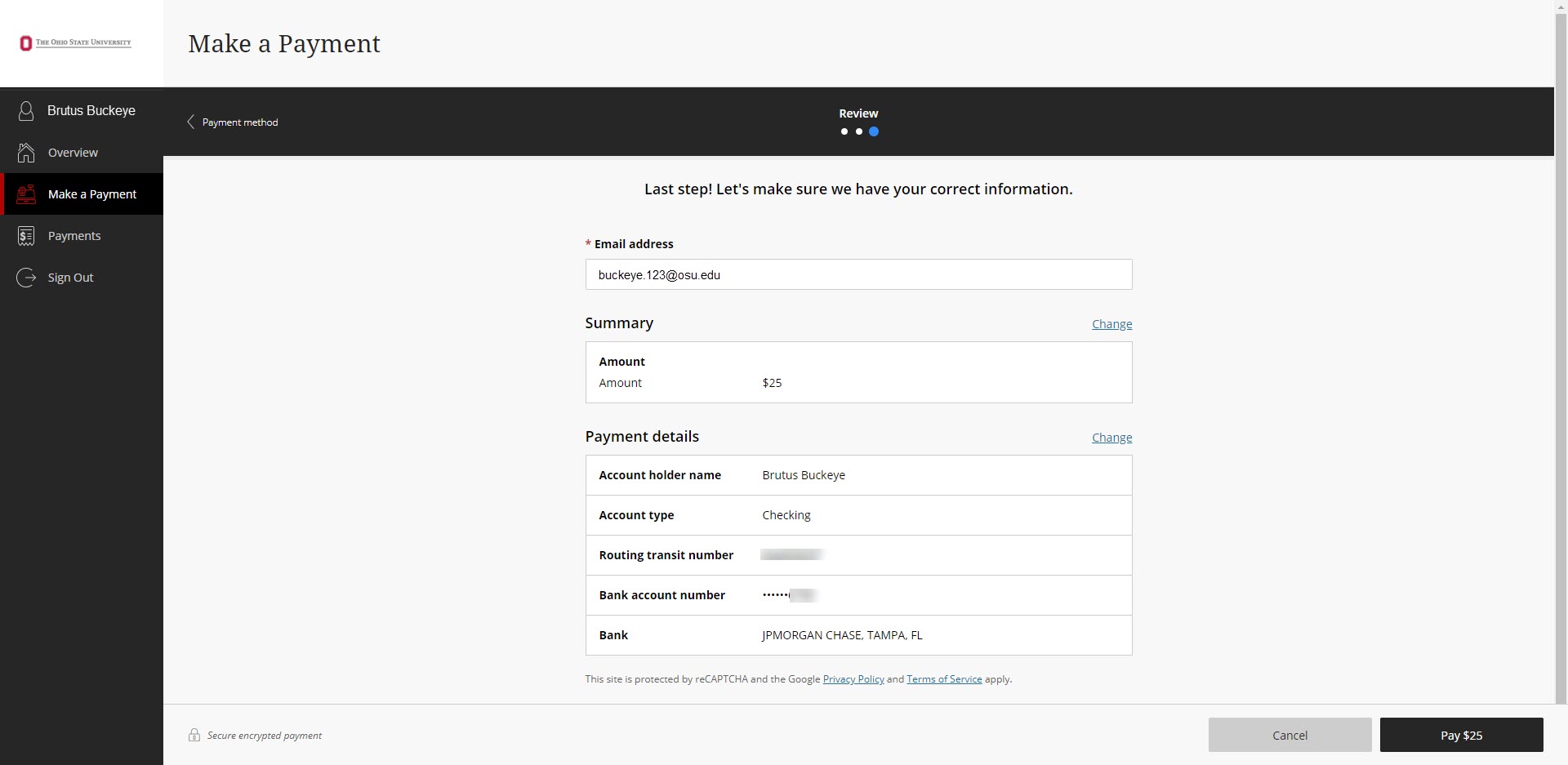 11.  Verify that the payment you have is accurate.
12.  Select the Pay button .
13. Verify that the payment information you have provided is correct.
Once the transaction is approved, a receipt will appear and a confirmation will be sent to your guardian account e-mail address.
Last modified: Nov 30, 2020