Scenario: Student wants to pay his tuition and fees using foreign currency.
---
Navigation: Sign In to Buckeye Link – My Buckeye Link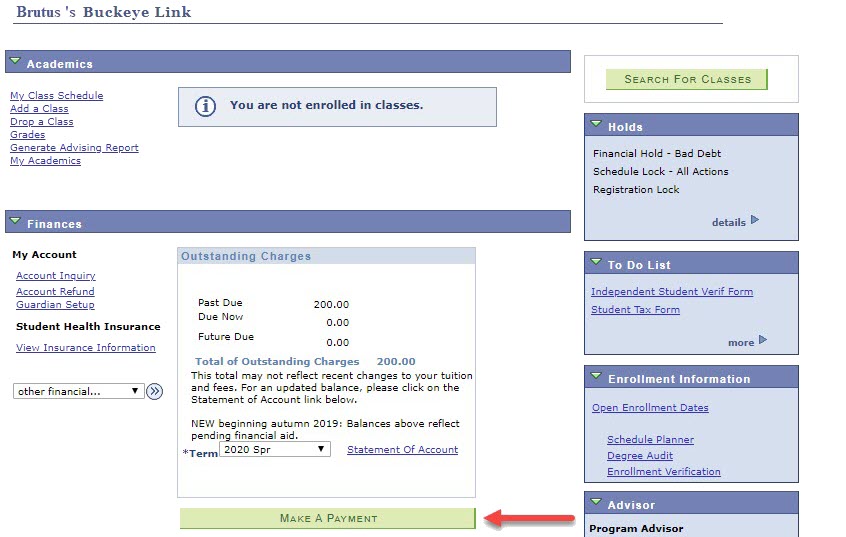 1. Navigate to the My BuckeyeLink page.
2. Locate the Finances section, select the Make a Payment button

.
The Payment Options page appears.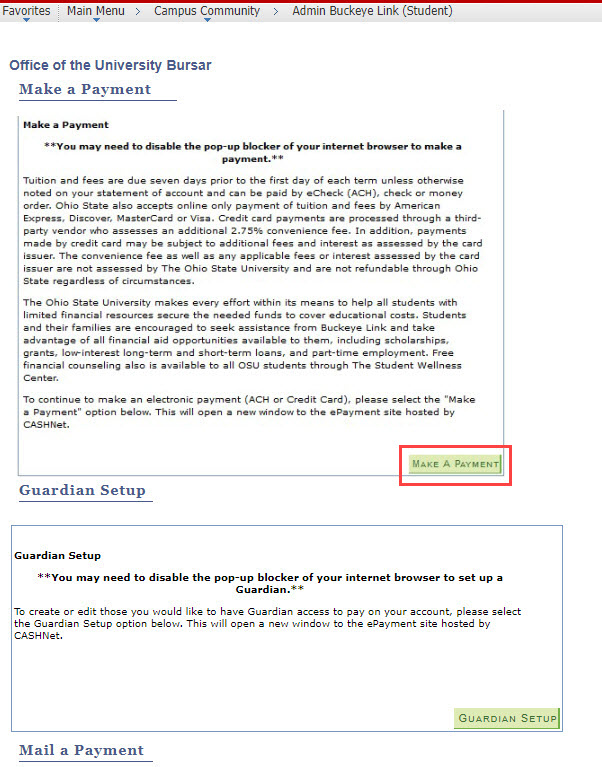 3.  Select the Make A Payment button

.

Once the OSU ePayment site appears, discover the locations you can select to Make a Payment.
4.  Select a Make a payment button.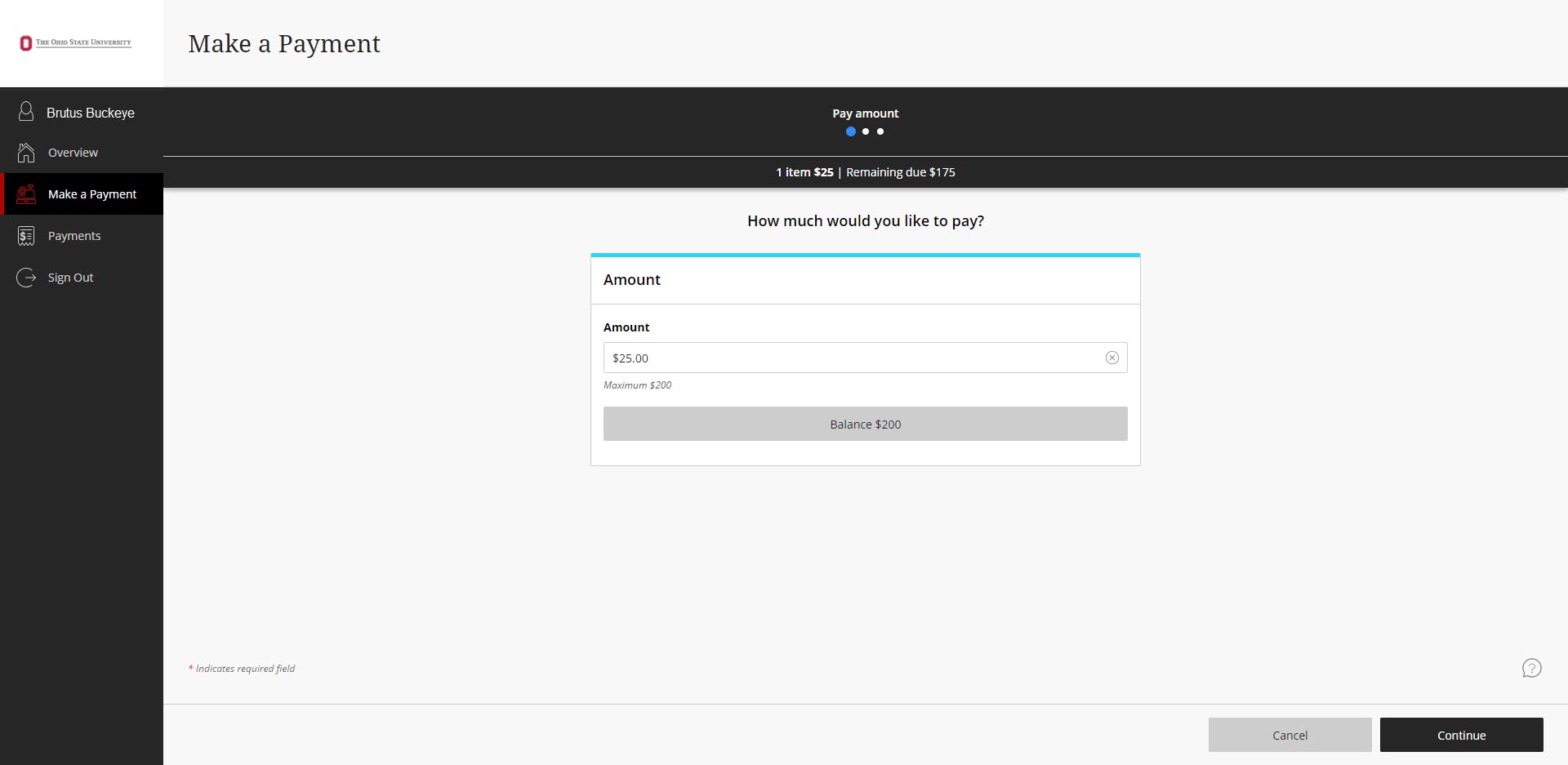 5. Confirm or change the amount to be paid in the Amount box and select the Continue button .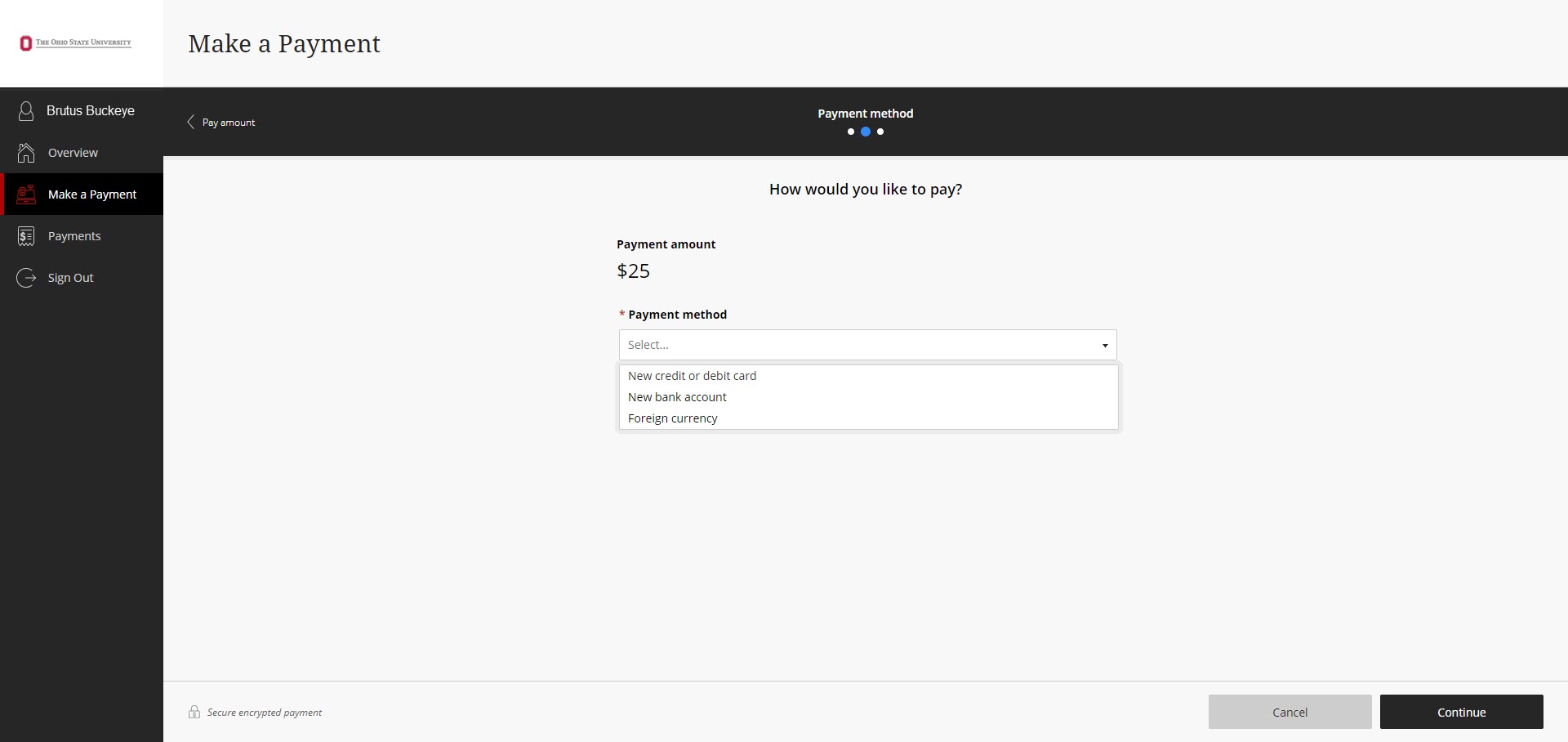 6.  Select Foreign currency from the Payment method drop-down menu.
7.  Select the Continue button.
You will be directed to Western Union's payment portal.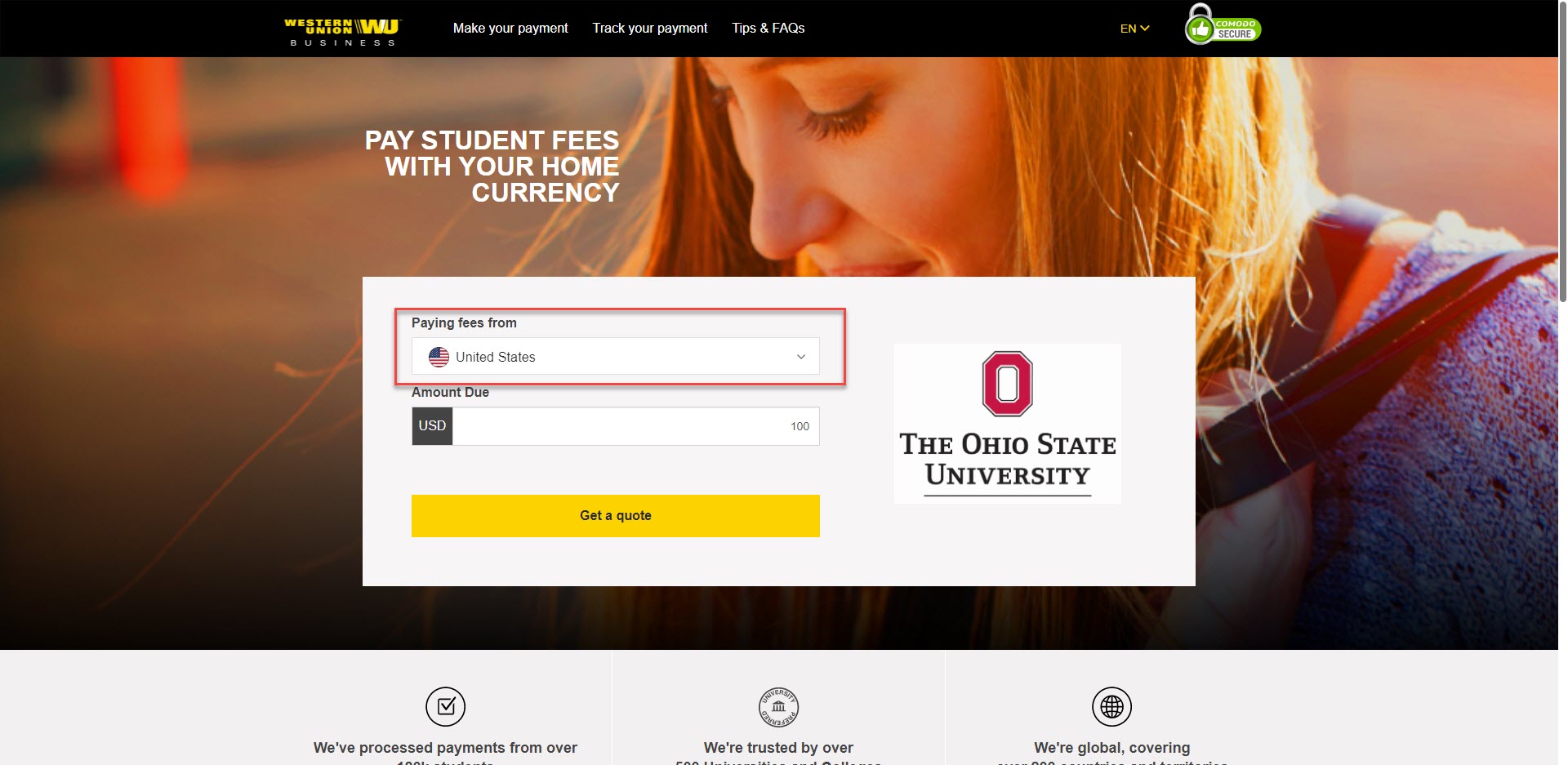 8. Select the currency type you wish to use and send payment to The Ohio State University.
9.  Select the Get a quote button .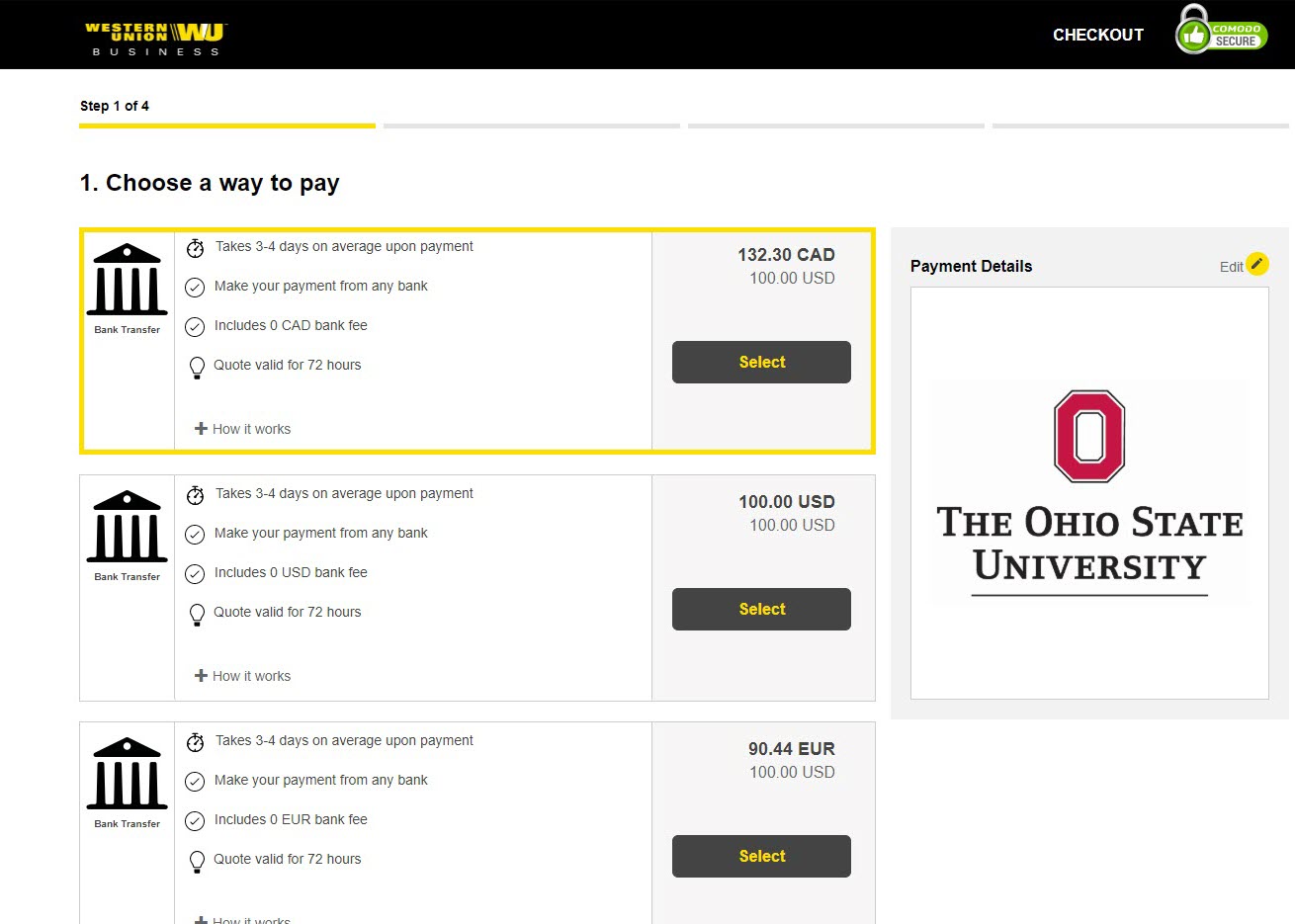 10.  Decide the option you would like to use based on your currency selection.
Click "How it works"

for more information.
11,  Click the Select button .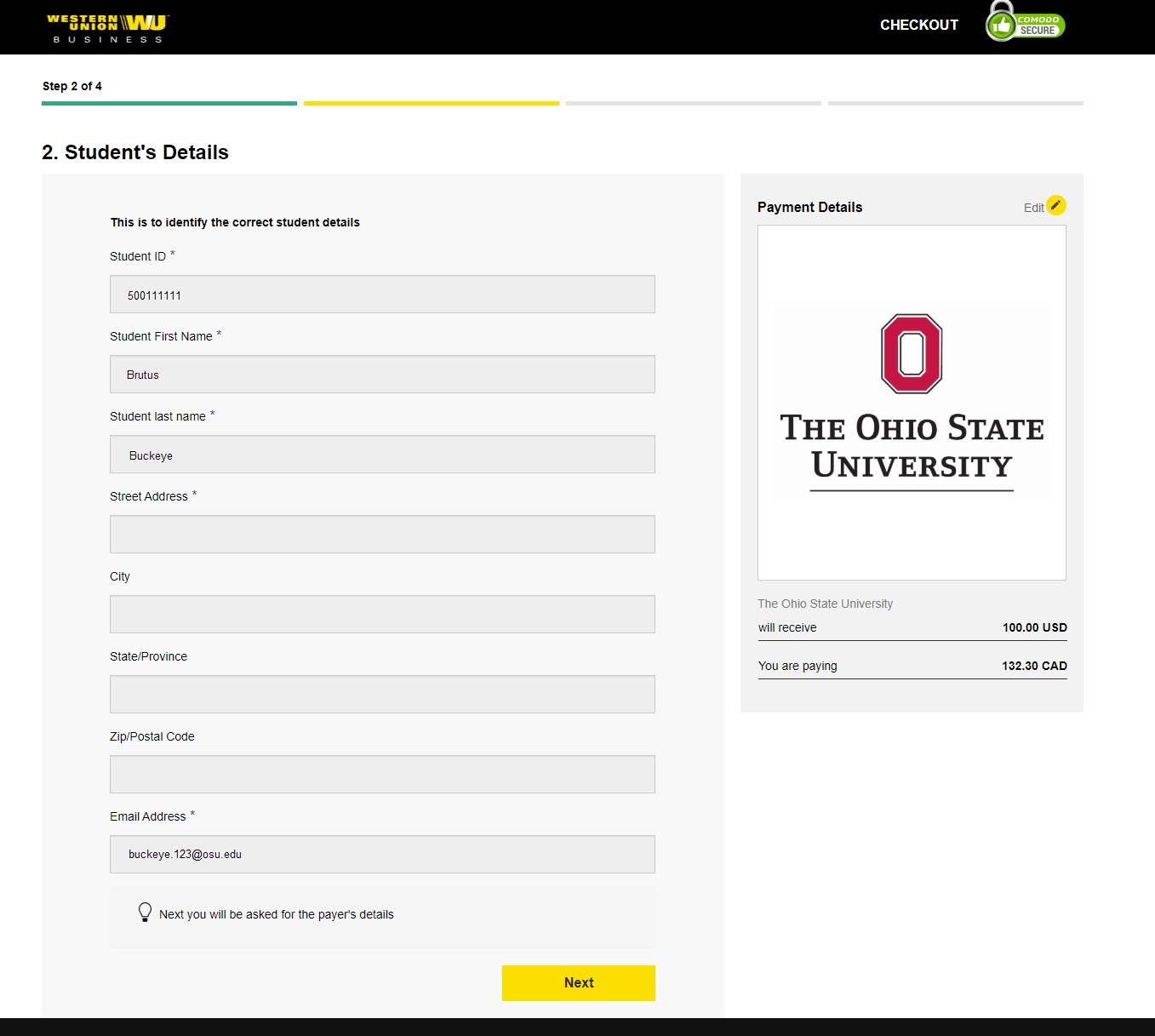 12. Select the Next button .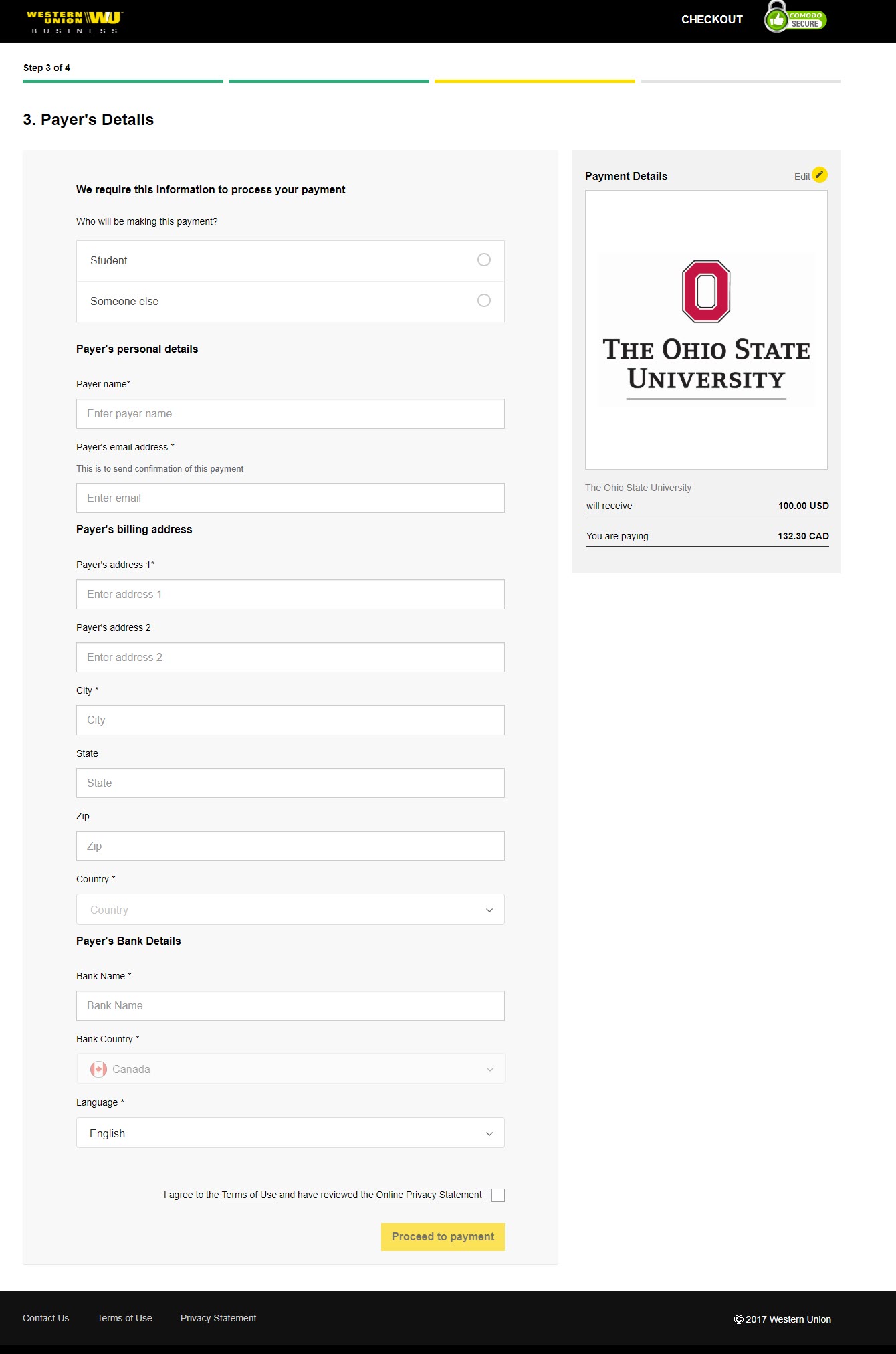 13.  Enter information to complete the Payer Details form.
The following information is required to process your payment:
• Who will be making this payments? Student or someone else?
Payer's personal details
Payer's name

Payer's email address
Payer's billing address
Address

City

State

Zip

Country
Payer's bank details
Bank Name

Bank Country

Language
14. Read Western Union 's Terms of Use and review the Online Privacy Statement.
15.  Click the checkbox to agree to Western Union's Terms of Use.
16.  Select the Proceed to payment button.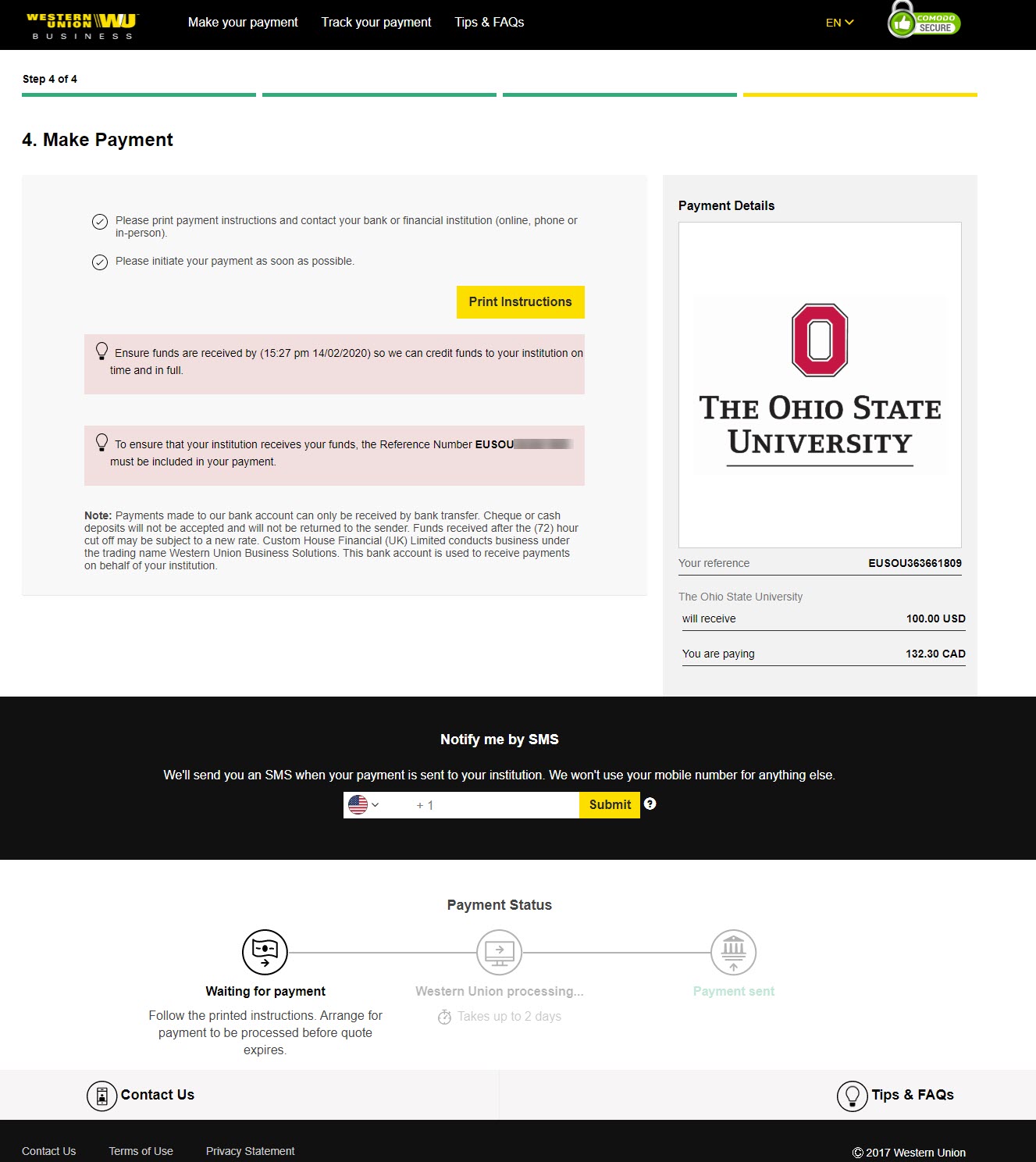 17.  Select the Print Instructions button and contact your financial institution (online, phone, or in person) to complete the Western Union wire transaction.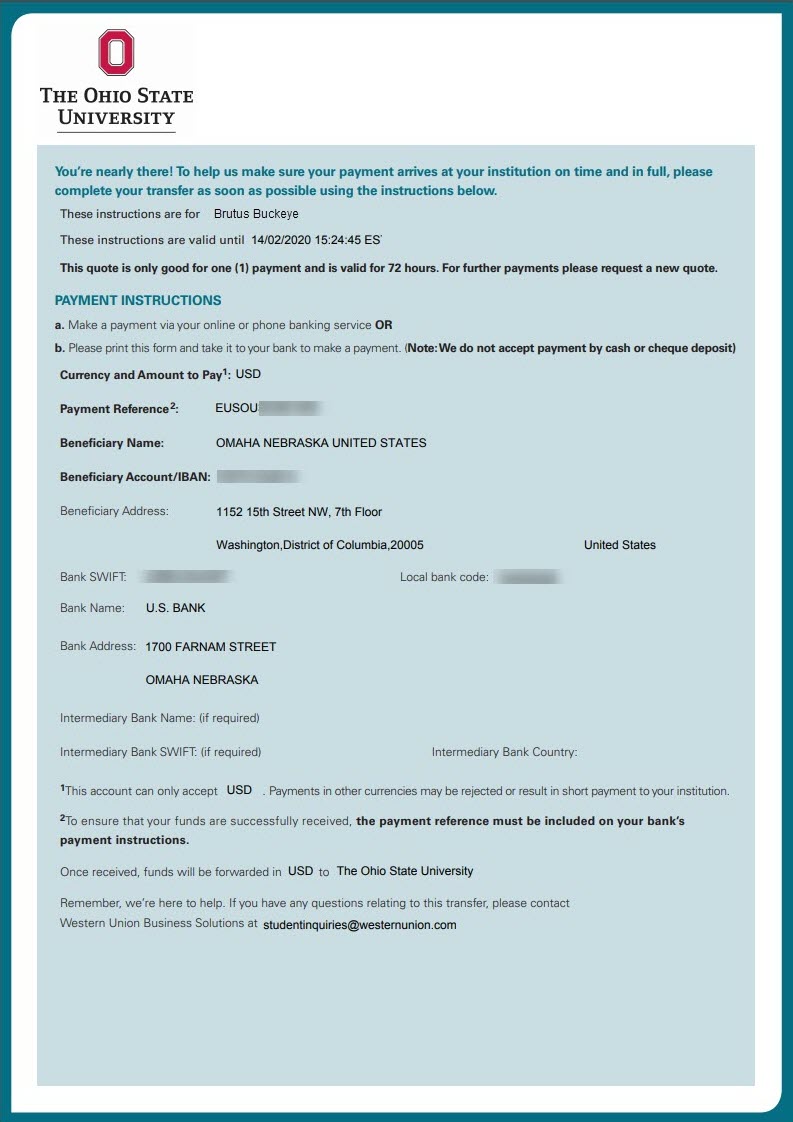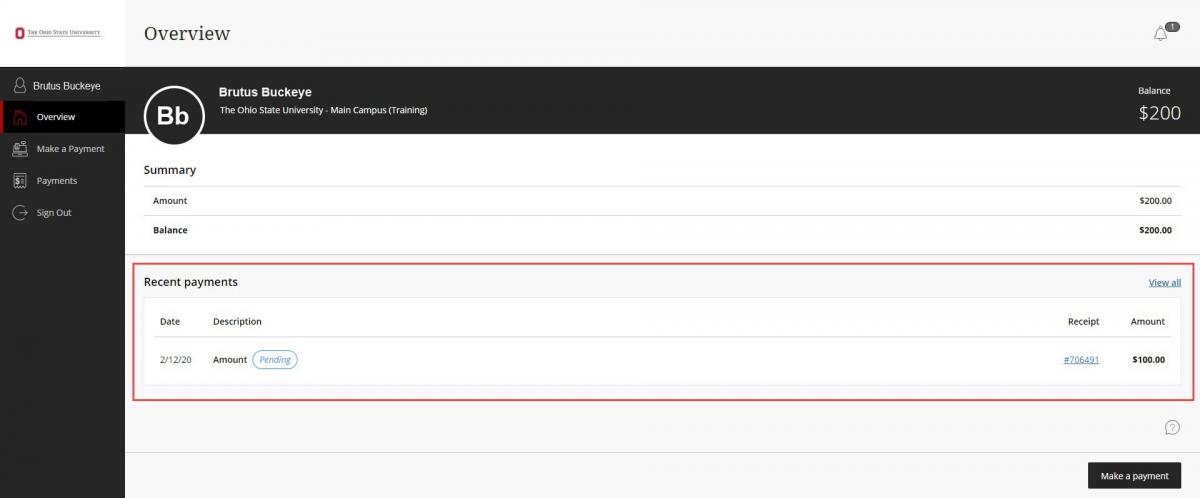 Last modified: Nov 30, 2020