Scenario: Student wants to add a parent to their Guardian list to allow them to pay toward tuition and fees.
---
Table of Contents
---
Path - Sign into Buckeye Link - My Buckeye Link
Path - buckeyelink.osu.edu - Payment (Student) task found in Payments and Refunds
Student Steps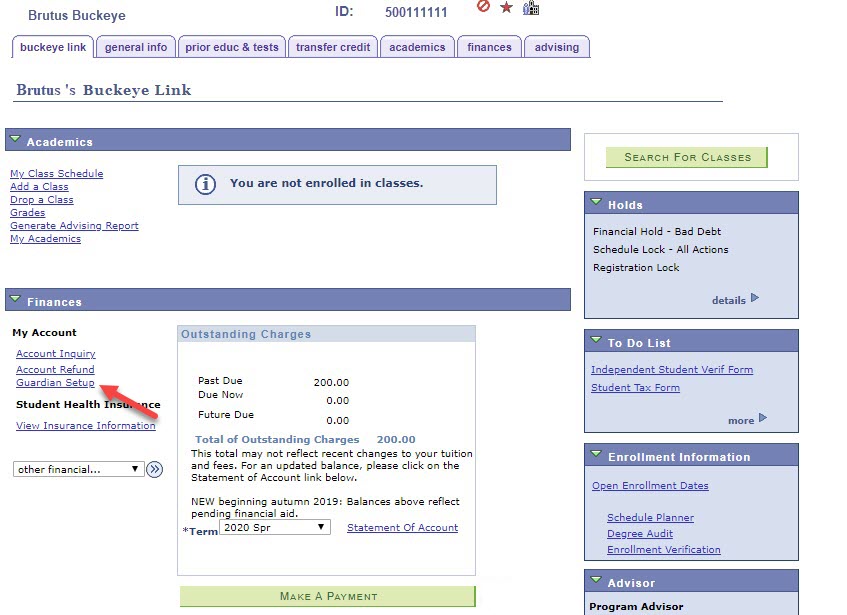 1.  Navigate to the My Buckeye Link page.
2.  In the Finances section, click the Guardian Setup link.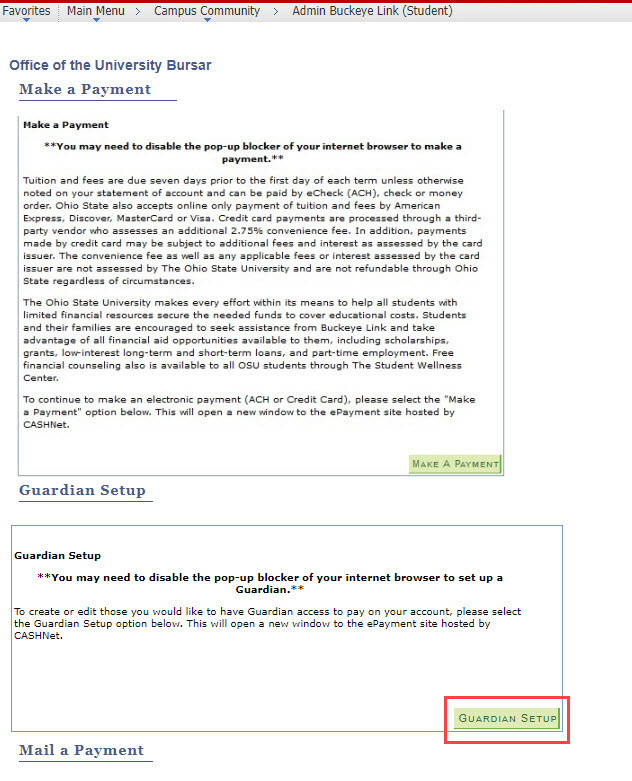 3.  Select

The OSU ePayment site appears.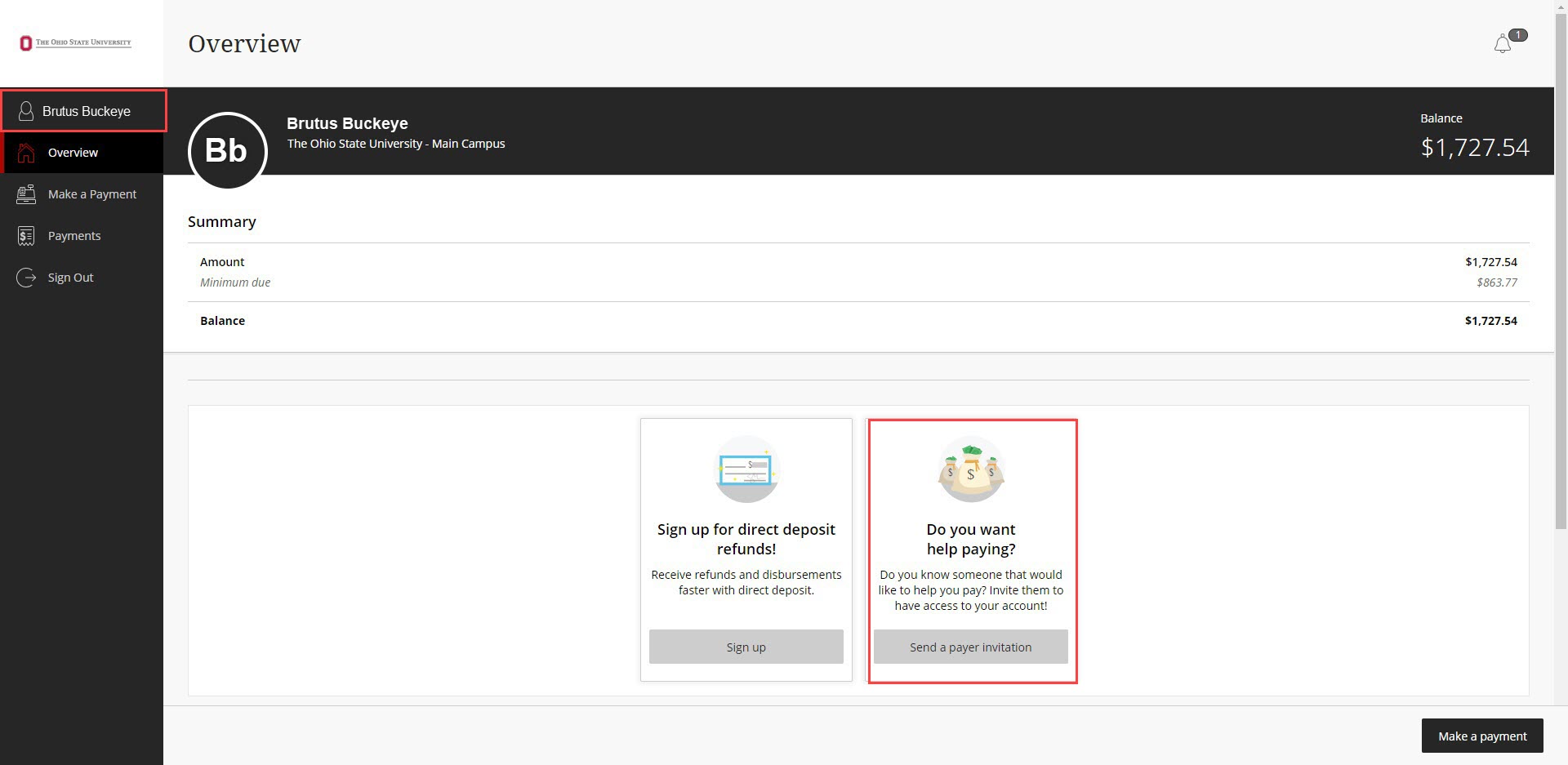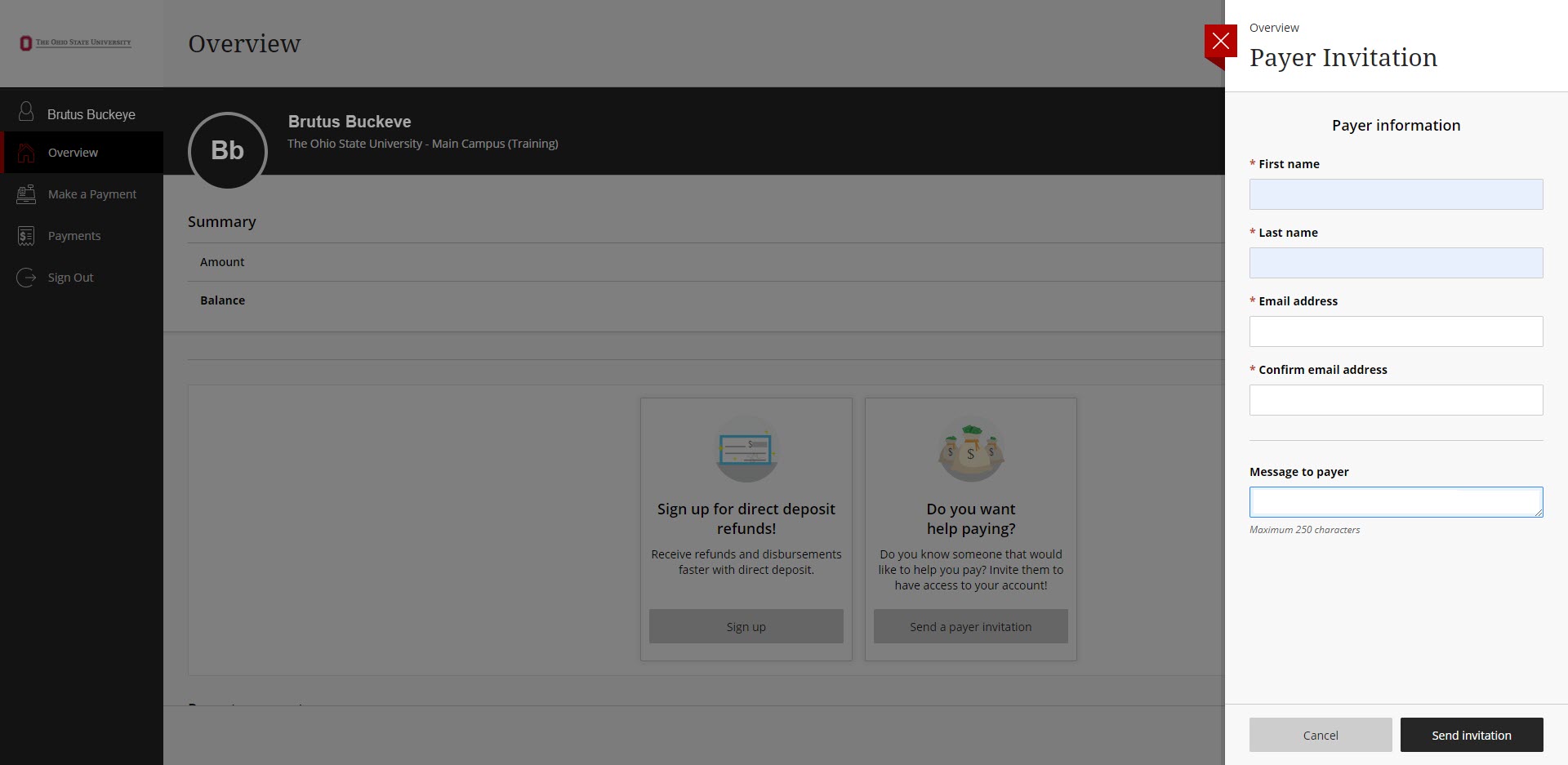 4.  Create a guardian login by entering the following information:
First Name

Last Name

Email Address

Confirm Email Address

Message to payer (optional)
5.  Select the Send invitation button.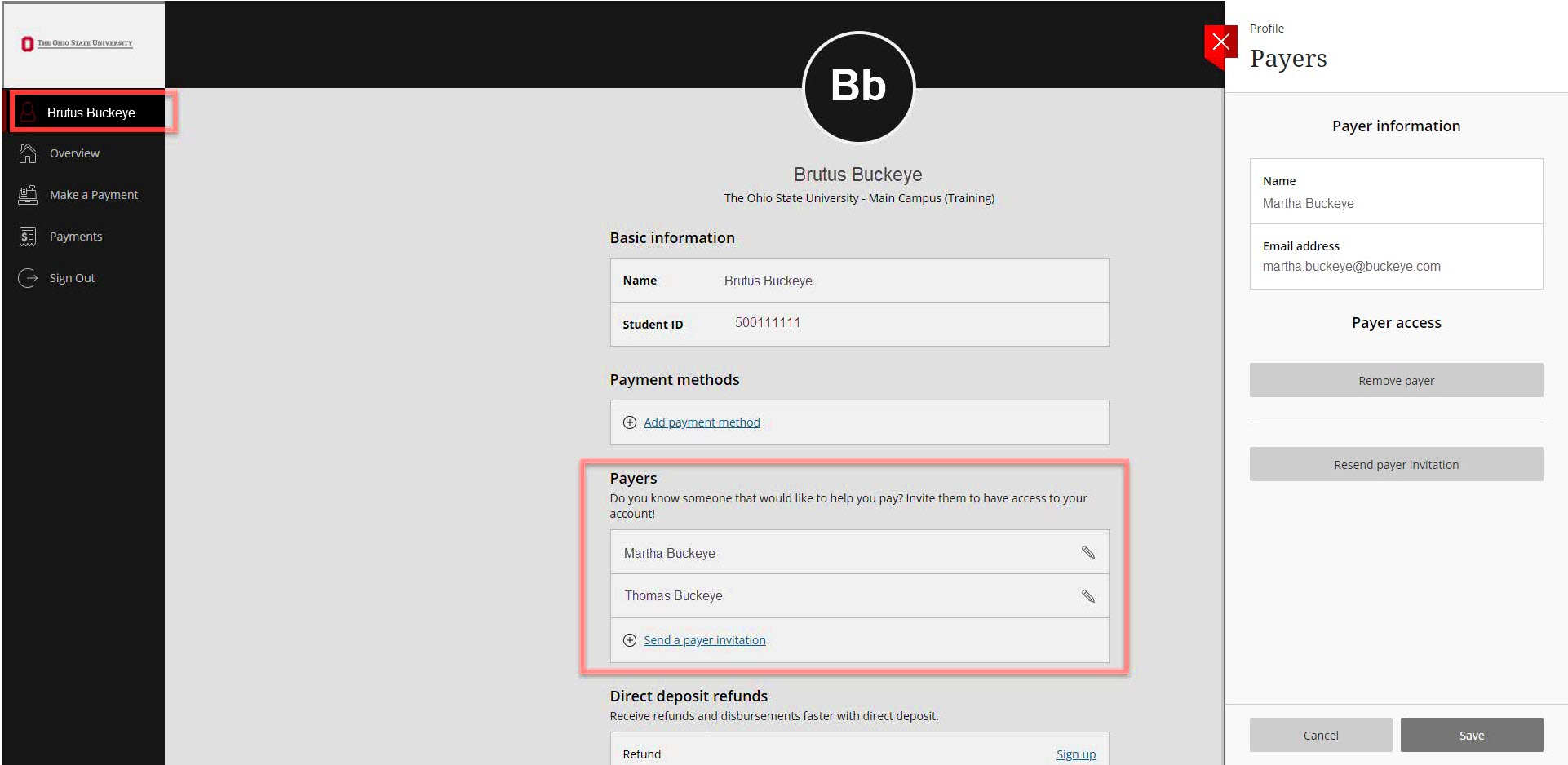 6.   Review your guardian payers by clicking on your name in the top left menu and scroll down to the Payers section.
 7.  Select the Remove payer button to deactivate guardian log in access then select the Save button.
8.  To reset the password for a guardian payer, select the Resend payer invitation button then select the Save button.
Parent or Guardian Steps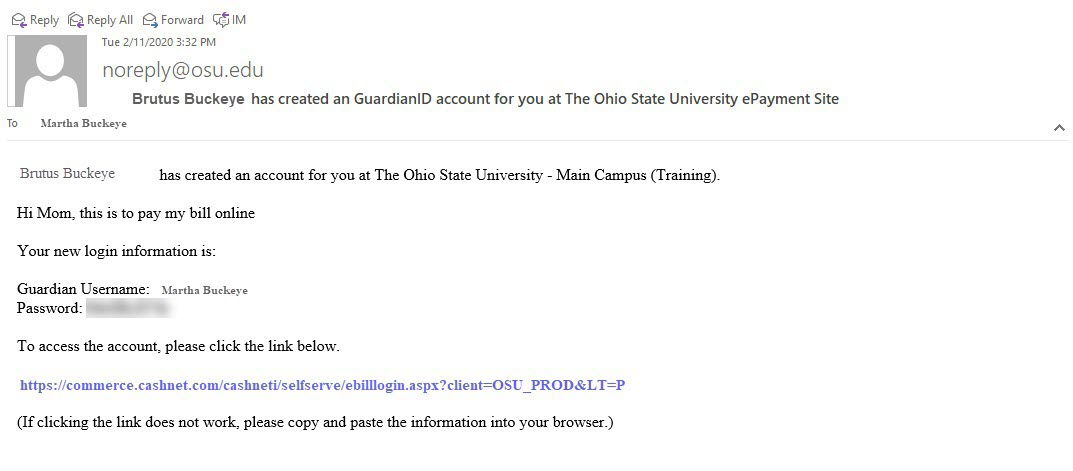 1.  Check email to confirm receipt of OSU ePayment site welcome message.
The email message will contain:
Guardian ID (username)

Temporary password

Link to OSU ePayment site

2.  Log into The OSU ePayment site using your Guardian ID and temporary password.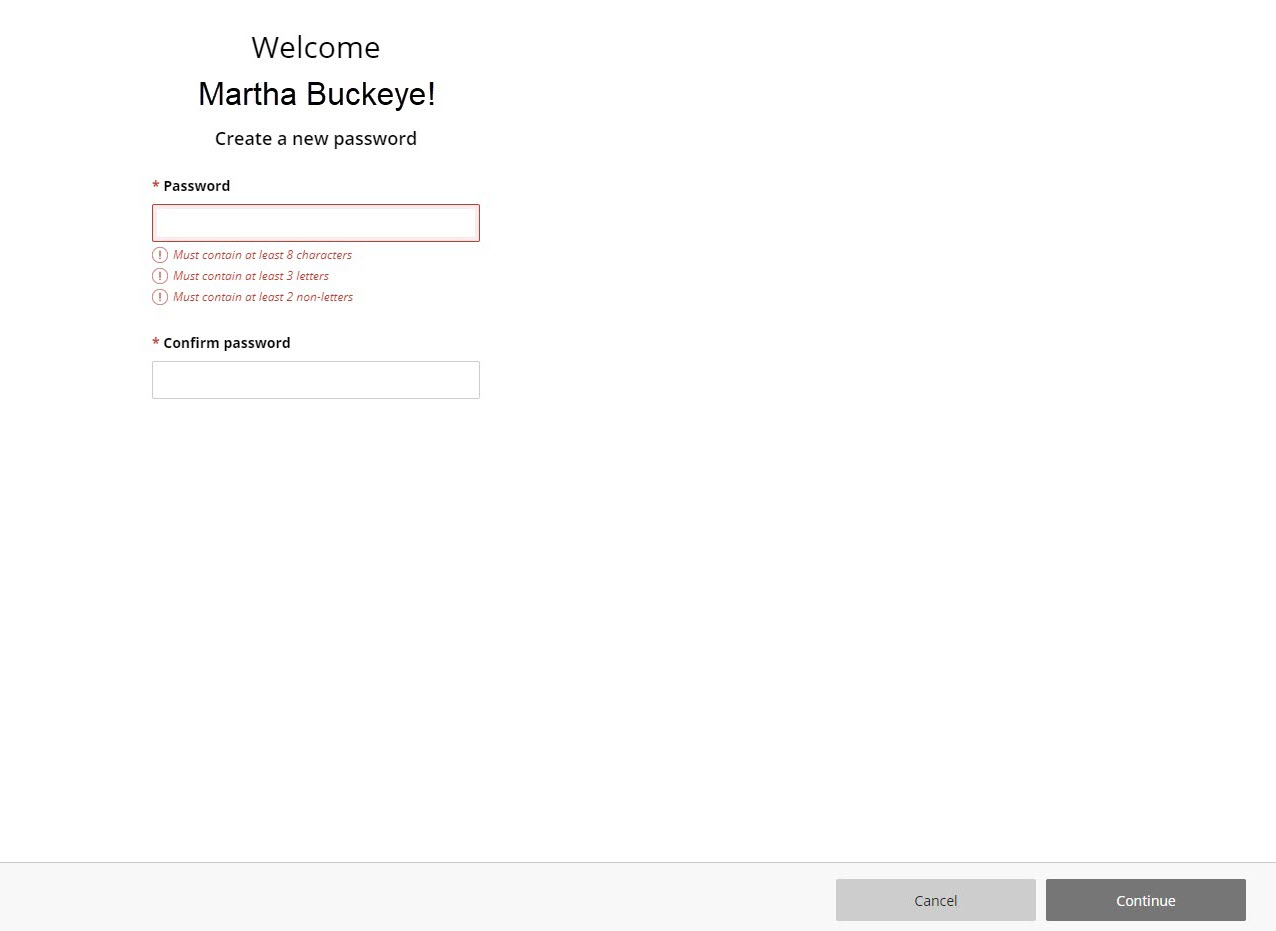 3.  Reset your password.
Passwords must contain at least:
8 characters

3 letters

2 non-letters
4.  Select the Continue button.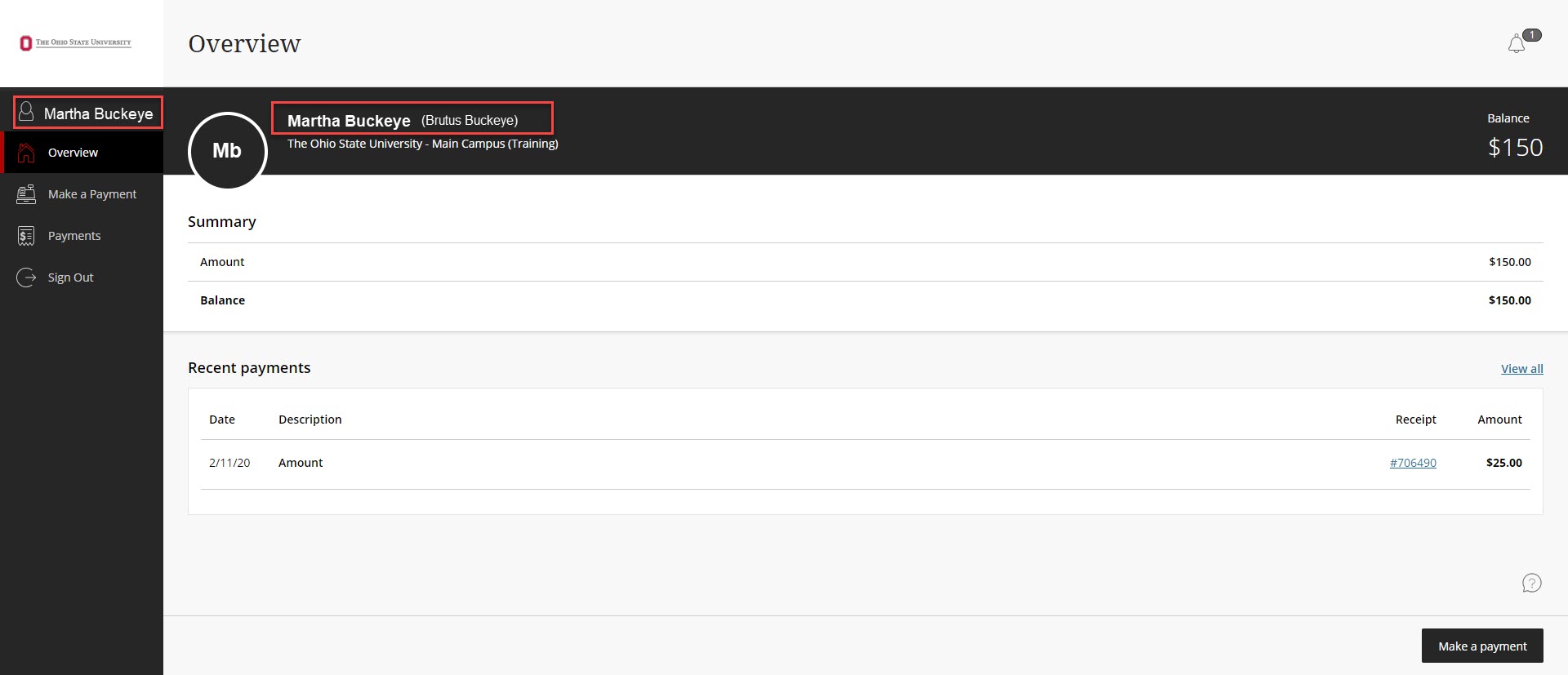 5.  Confirm that the Guardian Payer appears at the top of the Overview section and on the top-left menu.
To make a payment continue to the Make a Payment page.
Last modified: Nov 17, 2020