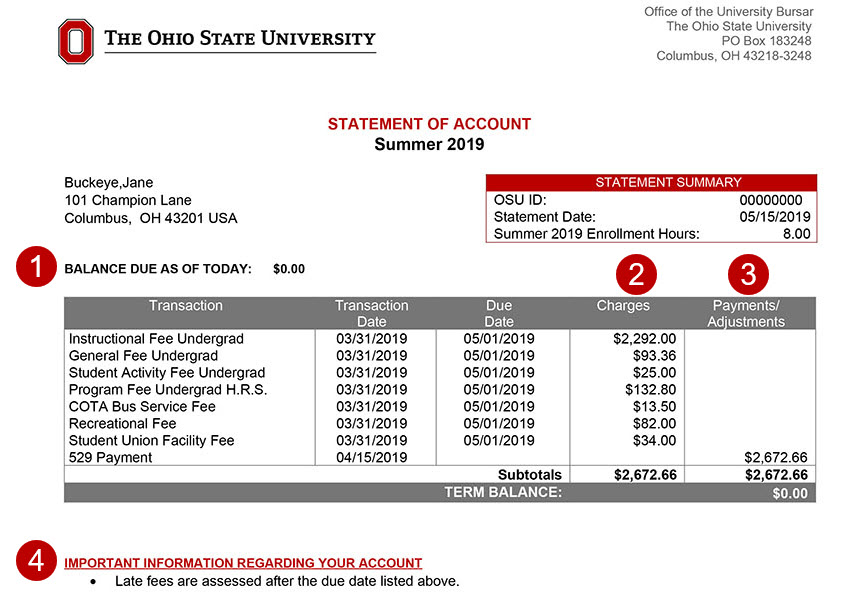 Statement of Account Terms and Descriptions 

1.  Balance Due As of Today
The total Past and Current Charges (current charges are those due within 29 days of today)

2. Charges
Includes charges for tuition and fees as well as student health insurance, university housing. Also includes refunds.

3. Payments/Adjustments
Includes web and check payments, pending and disbursed financial aid, and fee authorizations as well as transfers to payment plans and third-party contracts.

4. Notes Section
A Notes section is included with key information of interest to all students - due dates, financial aid disbursements information based on your student record.
Last modified: Aug 27, 2020